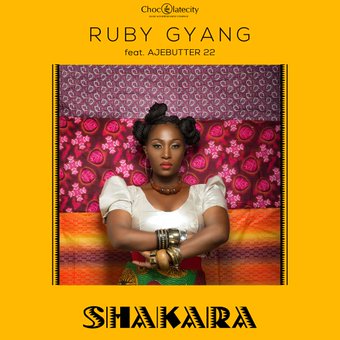 Chocolate City Music presents a brand new single from the Afro- Soul Queen Ruby Gyang titled Shakara. Off the much anticipated 'This is Love' EP set for release soon, 'Shakara' features the super talented Ajebutter 22 who definitely brings extra spice to the already groovy tune.
'This is Love' EP is poised to set up Ruby Gyang as one of Africa's finest Soul RnB artist. With her undeniable talent and strength Ruby shows that African Women have much to offer the Industry.
Listen download and enjoy Ruby's 'Shakara' featuring Ajebutter 22 as you anticipate 'This is Love' EP.
Thank's for reading my article
Music:RUBY GYANG - SHAKARA FT. AJEBUTTER 22
Created at 2016-02-17

1
Rate up

Star
Share: